TRINITY UNITED METHODIST CHURCH
A growing family of Christians serving the world.
Join us Sunday mornings!
8:30 a.m. Traditional Worship with Holy Communion | Sanctuary
9:40 a.m. Contemporary Worship | Family Life Center 
11:00 a.m. Traditional Worship | Sanctuary 
Sunday School classes for all ages are held at the 9:40 and 11:00 hours.
Fall Festival 2018 Sunday, October 21st 10:45am-1:00pm Join us for a morning of family fun as we gather in the pumpkin patch! We will begin the morning with a short worship service and head outside for games and prizes, food and fun! Be sure to check in at the...
The pumpkins are coming!! Our pumpkins will be delivered on October 11th.  We would love your help starting at 4 to help unload them!  
  On August 31st at 7 a.m., Trinity UMC will once again host the Prattville High School Football Prayer Breakfast.  All you great Trinity cooks who have helped in the past, we need you to get ready to feed 100 hungry young men.   Have your breakfast casserole here to...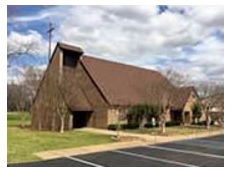 GET DIRECTIONS TO TRINITY CHURCH:
TRINITY UNITED METHODIST CHURCH IS LOCATED AT:
ON HIGHWAY 14, 2.8 MILES WEST OF I-65, AND 0.4 MILES EAST OF MEMORIAL DRIVE/US 31