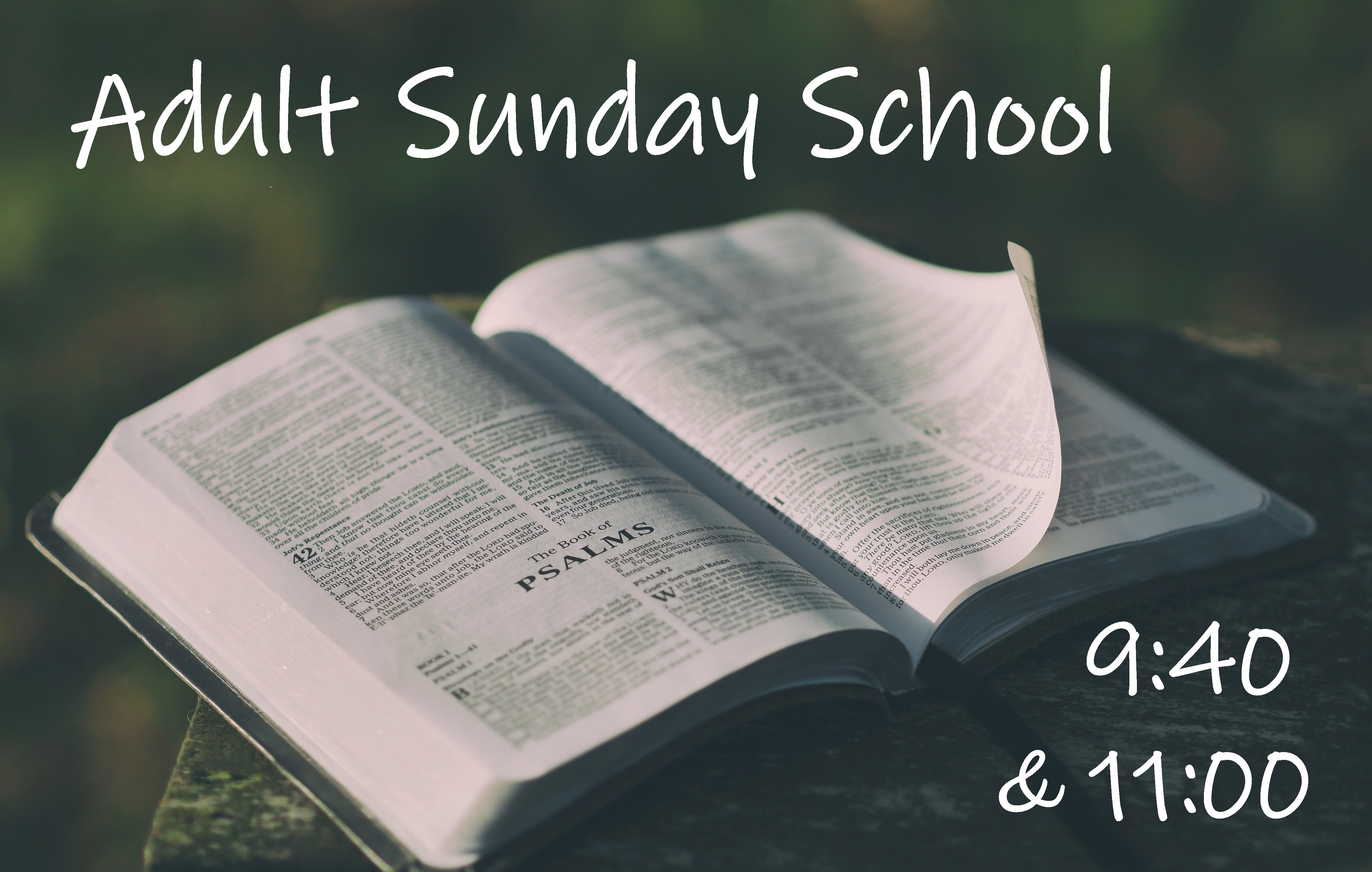 9:40 AM Classes
Alpha meets in the Library working through the "Chronological Bible".
Seekers (our longest meeting class: middle to senior adults) meet in the Seeker's room doing the Cokesbury Seasonal Adult Study.
Fellowship (adults all ages) meets in the Fellowship Room,with a focus on short term studies and theological writings.
Horizons (adults all ages) meets in the Youth Room. They do book studies, some videos, and discussion.
11:00 AM Classes
Young Adults (Deep Thoughts Class) meet in the 2nd and 3rd grade classroom. They use book and DVD based studies.
Legacy (adult of all ages) meets in the Library. They focus on book and DVD based studies.
SALT (adults of all ages) meets in the Seekers classroom. They enjoy expository Bible Studies covering a variety of topics and books of the Bible.
30 Something (young parents and couples) meets in the Fellowship room. They use book and DVD based studies.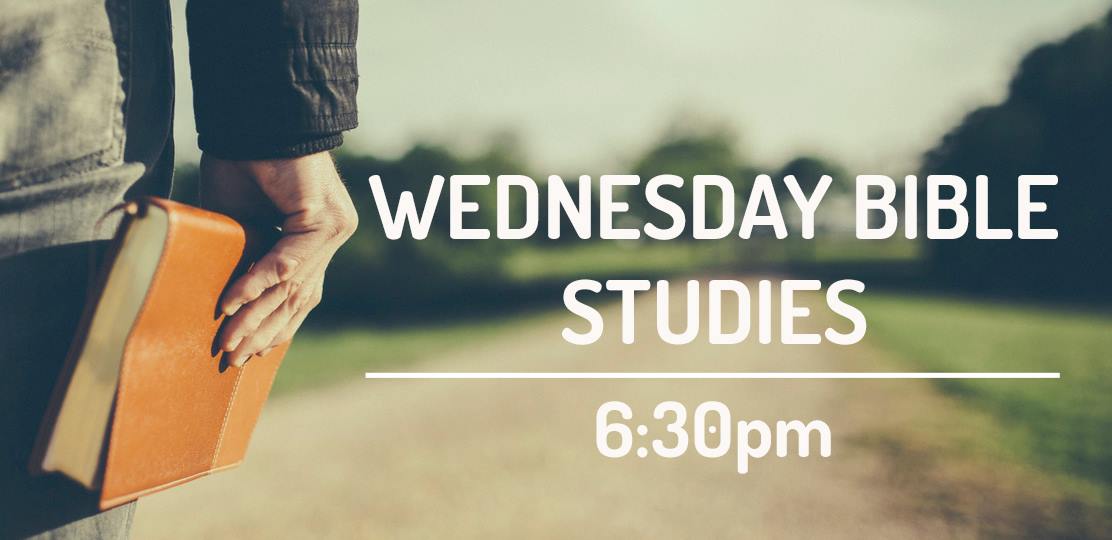 Fall Wednesday Night Studies start September 11th, 2019
The Quest for Authentic Manhood
Written By Robert Lewis
Led by Drew Chaney & Jeff Wilcox
This study is designed to help a man embrace a bolder and more noble concept of manhood. The first of the series, this study leads men along a journey toward real biblical masculinity while fostering deep spiritual, emotional, and personal growth.
Suggested Donation: $11
The Absolute Basics of Christian Faith
Written by Phil Tallon
Led by Brother Ken Jackson
The Absolute Basics of the Christian Faith is a visual introduction to the core beliefs of the Christian faith. While it assumes no background knowledge of the scriptures or church teachings, this study is stocked with rich explanation and engaging videos that bring catechesis to life for people of all ages, backgrounds, and stops along their spiritual journey.  In working through this study, you'll be binding the truth about God on your head, hands, and house through scripture memorization and by learning the answers to important questions about God.
Suggested Donation: $16
Esther: It's Tough Being A Woman
Written by Beth Moore
Led by Carol Ferguson & Megan Chaney
Join Beth in a very personal examination of this great story of threat and deliverance as she peels back the layers of history and shows how very contemporary and applicable the story of Esther is to our lives today. If you've ever felt inadequate, threatened, or pushed into situations that seemed overpowering, this is the Bible study for you. Just as it was tough being a woman in Esther's day, it's tough today. This portion of God's Word contains treasures to aid us in our hurried, harried, and pressured lives.
Suggested Donation: $16